Hello Gorgeous!
What is it
Botox® cosmetic is a nonsurgical, anti-aging treatment that is injected directly into the muscles, usually between the brows to smooth out fine lines and wrinkles. Botox is also used clinically to treat crow's feet area around the eyes.
Treatment Results
When expertly administered, botox and other proven neuromodulators such as Xeomin or Jeuveau, offer an effective solution for wrinkles, fine lines, and other signs of aging, while also being minimally invasive, highly effective. This makes botox an affordable alternative to cosmetic surgery such as a brow lift or face lift and other surgical procedures that require surgeons, anesthesia, scalpels, stitches, and lengthy recovery times.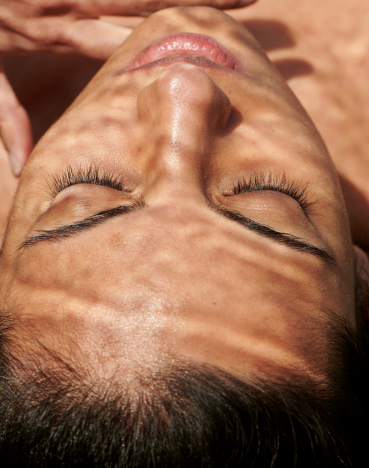 Why we love it
When administered by a board-certified physician, neuromodulators give skin a natural, effortlessly youthful appearance. This FDA approved treatment has been used medically since the 1970s, and is highly effective with zero downtime.
Treatment Areas
Forehead
11 lines
Bunny lines
Cosmetic Masseter
Underarms
Brows
Crow's Feet
Book Service
Frequently Asked Questions
How long do results last?

Typically, you can expect results to last 3-4 months.

When will I see the results?

It can take up to 2 weeks to see the full results. If you have static lines & wrinkles, they may begin to lessen over time and with repeated treatments.

What should I avoid after my treatment?

After your treatment: avoid lying down for 4 hours and no exercise for 24 hours and no facials for 1 week.

What are the potential side effects?

Headache, minor bruising or swelling at the injection site can happen rarely. Others are much less common, but we'd be happy to discuss them with you during consultation if you're concerned

Do you have membership options available?

We offer memberships for $99 a month, banking 30 units every 4 months. Each additional unit is discounted, and patients can come more frequently if desired!
Remove your makeup prior to treatment. If not, no biggie! We'll get it for you.
You are not a candidate for these injections if you are pregnant and breastfeeding.
- Recommend no alcohol, smoking for 48 hours before and after treatment.
Avoid lying down or inverting for 4 hours after the procedure
Wait 24 hours before exercising
Avoid vigorous rubbing or facial massages for 2 weeks after treatment.