Bye Bye Excess Weight!
Semaglutide is an FDA approved medication, once-weekly injection, for chronic weight management in adults when used in combination with a healthy diet and exercise.
TREATMENTS
Weekly subcutaneous injection that can be taken at home or given at our office. Dose is adjusted every few weeks based on the goals, results, and side effects.
What is it
Semaglutide is a GLP-1 receptor agonist, used to treat Type-2 Diabetes Mellitus to improve glycemic control, but also highly effective for weight loss management. It works by mimicking the effects of GLP-1, a hormone that helps regulate blood sugar and controls a person's appetite. We recommend committing to at least three months of treatment to get appropriate noteworthy results. This medication helps release the GLP-1 hormone, which slows down the release of sugar into the blood, which slows down gastric emptying to make you feel full longer in addition to decreasing your appetite.
Patients notice fat loss, better blood sugar control, less hunger and appetite.

Results
Varies in individuals, on average, patients lose 15% of their body weight over time, typically 16-20 weeks.
Notes: A consultation is required to determine if you are a candidate based on your weight, BMI and medical conditions.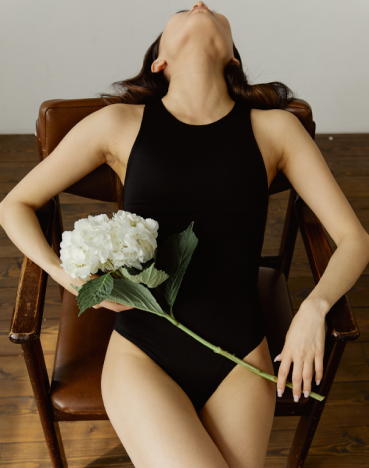 Why we love it
Game changer in the weight loss arena
Reduces the health risks caused by obesity.
Non-invasive, easy to use, once weekly treatment
Improved self-esteem

Frequently Asked Questions
How long does ittake to lose weight on Semaglutide?

Weight loss is usually gradual, and the dose is adjusted upwards under our clinical supervision to the target dose of Semaglutide, at which time you will see the most amount of weight loss.

How long do Ihave to stay on Semaglutide?

This is something that will be discussed based on weight loss goals during your consultation.

Can I get this while I am pregnant or nursing?

No, we do not use this treatment during pregnancy or nursing.

Is Semaglutide covered by my insurance?

Please contact our office for further information as it may be covered if you are a type 2 diabetes mellitus patient.

Is Semaglutide safe?

Yes, it is safe and effective when used as indicated. This doesn't mean there aren't risks or side effects. Semaglutide is FDA-approved for weight loss in the branded version Wegovy or Ozempic.

Are there any side effects or risks?

Common side effects include: Nausea, vomiting, diarrhea, abdominal pain/discomfort, constipation, diarrhea, dizziness, fatigue, headache.
Food to avoid: Recommend limiting fried foods, sugar, high carbs and processed foods.
Avoid alcohol intake while on Semaglutide, especially if you are diabetic. Alcohol can affect your blood sugar levels and alcohol can also irritate your stomach.
Recommend hydrating well and works well with a balanced diet, exercise, and high protein intake.