Bye Bye Stubborn Fat!
A non-surgicalfat reduction treatment to treat stubborn areas of fat such as under the chin and other small areas. If you can pinch it, we can Kybella it!
TREATABLE CONCERNS
Typically, 2-4 sessions
3-4 weeks apart
What is it
Kybella (Synthetic Deoxycholic Acid), is a FDA-approved, non-surgical treatment known to break down stubborn fat in the submental region, also known as "double chin. It is used off-label to treat other areas of excess unwanted fat and permanently destroy the fat cells. Deoxycholic acid is a naturally occurring enzyme (bile acid) that helps absorb fat in our body.
Results
Varies in individuals, typically seen after the first session within 2-3 weeks. However, it is dependent on the patient's diet and activity levels.
Notes: A consultation is required to determine the exact number of vials and sessions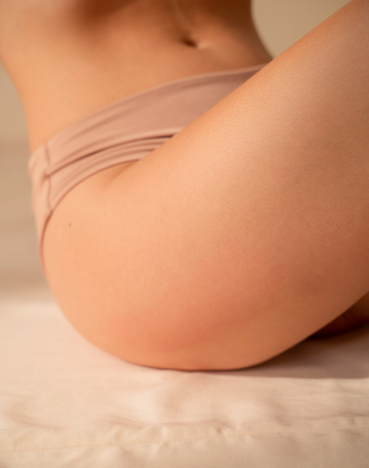 Why we love it
Minimal downtime/recovery
Quick pain-free injections
Non-invasive
No Anesthesia required
Treatment Areas
Double Chin
Arms
Bra/Underarm fat (front)
Back bulges
Abdominal fat
Banana Rolls
Knees
Book Service
Frequently Asked Questions
Is it painful? And downtime?

We usually make it quite pain free by icing before and after the procedure. However, some patients can expect swelling, bruising, itching, discomfort, and redness at the site post-treatment for a few days. Sometimes swelling may last 1-2 weeks as its body's natural, healthy response to initiate inflammation process to remove the fat cells from the body.

What is the downtime after my treatment?

There is no downtime, you may experience slight swelling or bruising after the treatment.

Can I get this while I am pregnant or nursing?

No, we avoid this treatment during pregnancy or nursing.
Avoid aspirin, NSAIDS (Advil, Motrin, Aleve), fish/flax oil or other blood thinning supplements for 3-5 days prior to treatment to minimize bleeding and bruising. Please consult with your primary physician to discontinue any prescribed blood thinning medications.
If you have a special event or vacation coming up, please keep in mind that you want to schedule your treatment at least 1-2 weeks in advance.
Recommend no alcohol, smoking for 48 hours before and after treatment.
Ice maybe used periodically to help with swelling/redness.
Hydrate well post-treatment
Keep head elevated for 3-4 hours post-treatment.
May use Arnica to help with bruising, swelling and discomfort
Recommend no alcohol, smoking for 48 hours before and after treatment.
Avoid vigorous exercise for 24-48 hours.
Avoid massage/touching/rubbing or manipulating the treatment site.